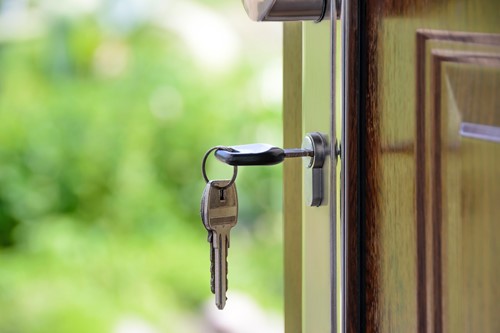 Photo by PhotoMIX Company from Pexels

Sometimes getting ready to buy a home feels stressful. But it doesn't have to be when you take clear steps to get financially ready for the exciting world of homeownership. Here are a few quick items to consider before stepping into your new home.
Do You Have a Down Payment?
Depending on the type of home loan you get, having a down payment of at least 20% can save you thousands to 10's of thousands. It's more than it might appear on paper. You save on:
Private Mortgage Insurance (PMI) - This varies but is usually between .55% and 2.25% of the total loan amount.
Interest - That mortgage rate may seem low, and it is, but it really adds up over 30 years, so every $1000 you can knock off the loan amount can save much more than $1000 because of interest.
Origination and other fees - These are often a percentage of the loan amount.
You also build equity faster, so you're in a better financial situation overall.
Figure Out How Much You Can Afford
Ideally, your mortgage payment should not be more than 25-30% of your gross monthly income. If you need assistance figuring out what that may look like or how to get a loan that works for you, contact a financial specialist. You want to make sure all of your financial affairs are in order before starting the home buying process.
Check Your Credit
You can pull all of your credit reports for free through annualcreditreport.com. Even though this isn't a dot gov site, the US federal government set this site up to provide this free access. You can verify this on the Federal Trade Commission (FTC) sits, which is a dot gov site.
Pulling these will allow you to resolve any discrepancies and understand how good your credit report appears to lenders. The better your credit, the better terms you may qualify for.
Look Into Financing Options
Depending on your current financial and personal situation, you may qualify for a:
FHA Loan - Backed by the federal government may work well for people who don't have a full 20% down payment
Conventional Loan - Provides the best terms for those with exceptional credit who can put 20% down
VA loan - For veterans only
New construction home loan - Designed for people buying a new construction home
Builder financing - Getting your financing through the company that is building your new home.
Whether you currently own a home and want to move or are buying your first home, it's critical to take steps to secure your financial future. When you do, you can love the new home you move into, no regrets, just great times with family, friends and loved ones.