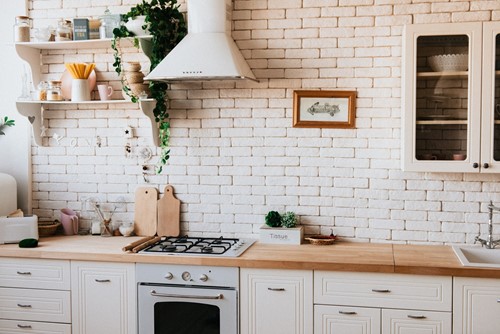 Kitchens are among the bigger factors that can affect a home's value. If you're going to put your home up for sale soon or if you're just looking for smart changes to make to your kitchen money-wise, consider remodeling projects that boost your home's value. Which kinds of kitchen upgrades end up paying off the most in the long run? Smaller or minor upgrades usually have a bigger impact on home value compared to major upgrades. When you do smaller upgrades, you can also expect to recover a good portion of the money you spend compared to major upgrades, making these minor changes more worthwhile financially. The following are some of the top kitchen remodeling projects to consider doing when you want to increase the value of your home.
Purchase Energy-Efficient Appliances
Replacing your current appliances with newer ones is a simple way to boost your home's value. Newer stoves, dishwashers and refrigerators are typically more energy-efficient, allowing you to save money on your energy bills. Having appliances with better energy efficiency installed can also pay off when you sell your home. Many buyers look for these appliances in order to cut down on energy expenses. When you're choosing new appliances, make sure you get ones that match. Having appliances that don't fit well together in terms of design or style can have a negative impact on your kitchen's appearance.
Replace Cupboard and Cabinet Doors
You don't have to spend time and money having your current cupboards and cabinets torn out and replaced with all new ones. In fact, simply changing the doors on them can go a long way toward boosting your home's value while helping you save money on the cost of kitchen upgrades. Consider replacing your cupboard and cabinet doors with a newer style for an updated look or with newer features, such as soft touch doors that open and close more gently than older doors. If you have more recent cabinet and cupboard doors, you don't have to change them. You can freshen up their appearance with a coat of paint or some refinishing.
Change Kitchen Lighting
Older lighting or outdated fixtures in your kitchen can bring down your home's value. Switching to newer lighting can help you increase the value of your home while also providing you with better illumination for cooking, washing dishes in the sink and handling other kitchen tasks. Depending on the current lighting you have, you might not need to add any lights. Instead, you can replace your existing fixtures. Make sure your kitchen has overhead lights for ambient lighting, as well as task lights under cabinets or in other areas where you need more illumination while performing tasks. You can choose decorative light fixtures for your kitchen ceiling to add some style, or choose recessed ceiling lights for a more subtle lighting scheme.
Replace Countertops
Your kitchen countertops can become worn over time, or they might go out of style if you've had them for many years. Changing to new countertops can help boost your home's value. Consider replacing laminate or other older countertops with quartz or a similar material that offers durability, low maintenance, style and an affordable cost overall.